Hiya girlies long time no post......Got a few things to share with you,of course including CHRISTMAS!
Lash FX Lashes
My lashes before
Before & After
After

I have had semi-permanent lashes done a couple of times and they are absolutly amazing....i would have them all the time if i could afford it. I had them done at my favourite beauty place Studio5 by the lash queen there Sam. They were on special offer at £40 normally £65. They are no hassle what so ever and best of all i dont spend 5-10 minutes in a morning applying mascara!
Candy Cane Nails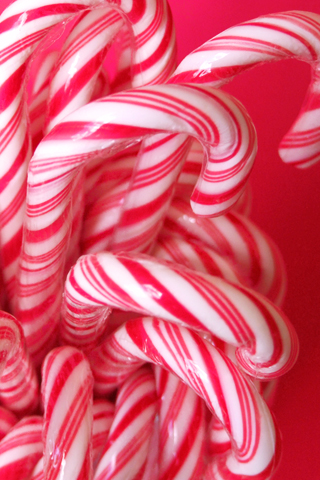 Love Love Love my christmas nails.....Shellac-Candy Cane nails done by the Nail queen of Studio5 Roxanne!
IT'S CHRISTMAS.........
We was all very spoilt in our house hold this Christmas i dont know how Santa managed it all! Freddie got bored of opening after 5 presents and he was still opening boxing day tea-time! it is his 2nd birthday on the 23rd Jan...so he will be doing it all again! I was told by Leigh he was just getting me a Ironing board for Christmas.....yes i know......Ironing board!!! So christmas morning i opened my lovely ironing board...extra wide....with a shelf, snug blanket, and microwaveable slippers.....i was grateful of all 3 dont get me wrong, but an ironing board!!..... perhaps my standards are too high!! I should know by now Leigh doesnt disappoint so when we arrived at my mum and dads for christmas dinner there was my other present!......DeLonghi Coffee machine.....I adore coffee and have made plenty of use of it since got it up on my kitchen work top....it really is the Dog's B*****ks (excuse my french!)

My mum and dad got me a Kindle and the Cape coat (above) with lots of other goodies! I do love being a only child! I had so many lovely presents. i do have such lovely and generous friends and family.
This was my Christmas day outfit....dress from Zara and black ankle heel boots from New Look
Boxing Day family party....jumper dress and cardy from Tesco,leopard print kitten heels from River Island
I have also had a few blonde highlights put back in my hair, felt too dull being dark.....prefer it much better now!
and finally.......we have had some bad news in my family, on the 16th Dec my nanna died of stomach cancer very suddenly...she passed away a week after being told she had 3-6 months to live, what made it very difficult was she didnt want anybody but my grandad to know until after christmas as she didnt want to ruin anybody's christmas,therefore apart from herself and my grandad we didnt know anything about it until after she died. So you could imagine what our christmas as been like...if it wasnt for Freddie it wouldnt of been christmas....we are just waiting for the funeral on the 9th Jan now not a very nice start to 2012.....Cherish your Family you just dont know when they're not going to be there.....
With love Tara...xxx